2023
Winter Kits Distribution
Distribution of winter kits to people who are in dire need during the harsh winter months and have been affected by the recent floods.
Our winter kits help to improve health, comfort, and wellbeing, making a tangible and positive difference in people's lives.
Pakistani and Bangladeshi people
Why we've funded this campaign
Winter will be especially challenging for those who have been affected by the recent flooding in Pakistan and Bangladesh.
The 2022 floods left many people without access to basic necessities, such as warm clothing and blankets. Providing kits can address this immediate need and help to improve the quality of life for those affected by the flooding.
Salam Charity is here to support recovery efforts and fulfil our humanitarian obligation to support those in need. This project is aimed at supporting people who can't afford to keep warm during winter, and aiding communities as they work to rebuild and recover.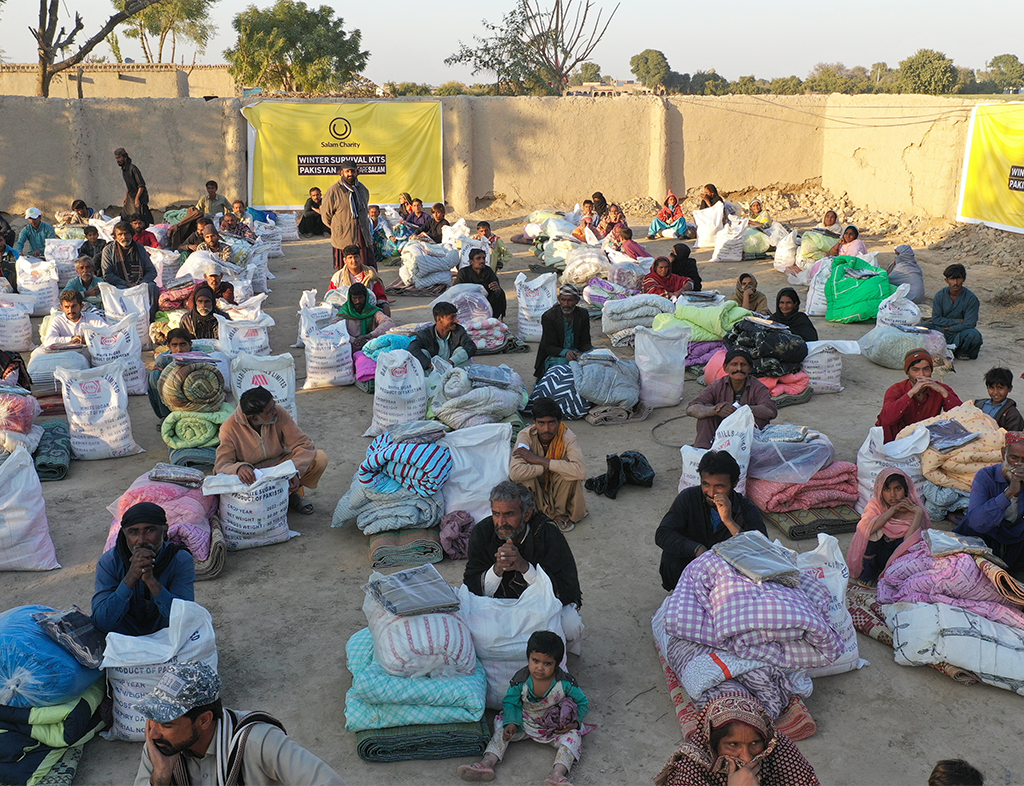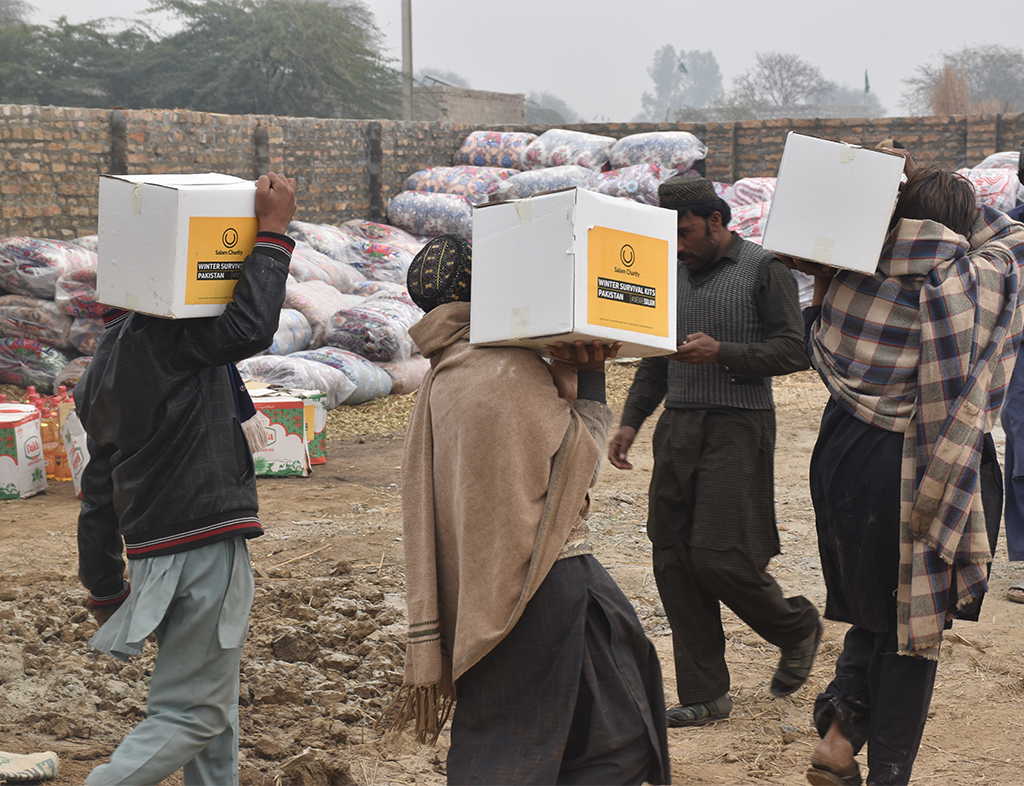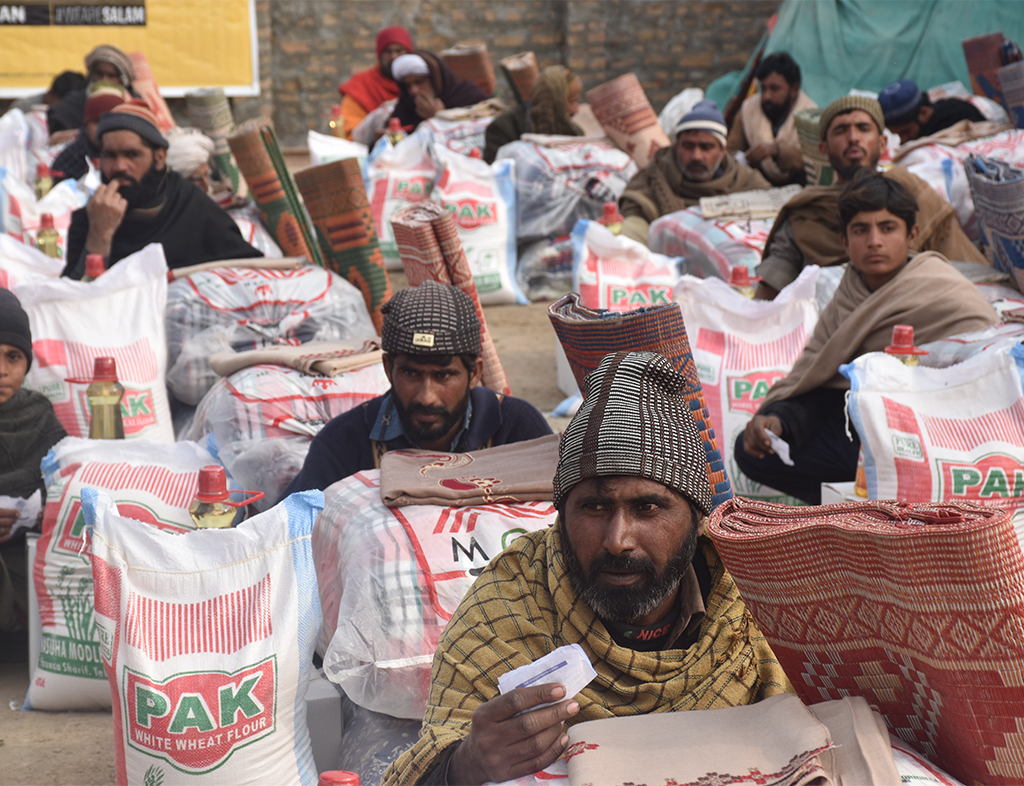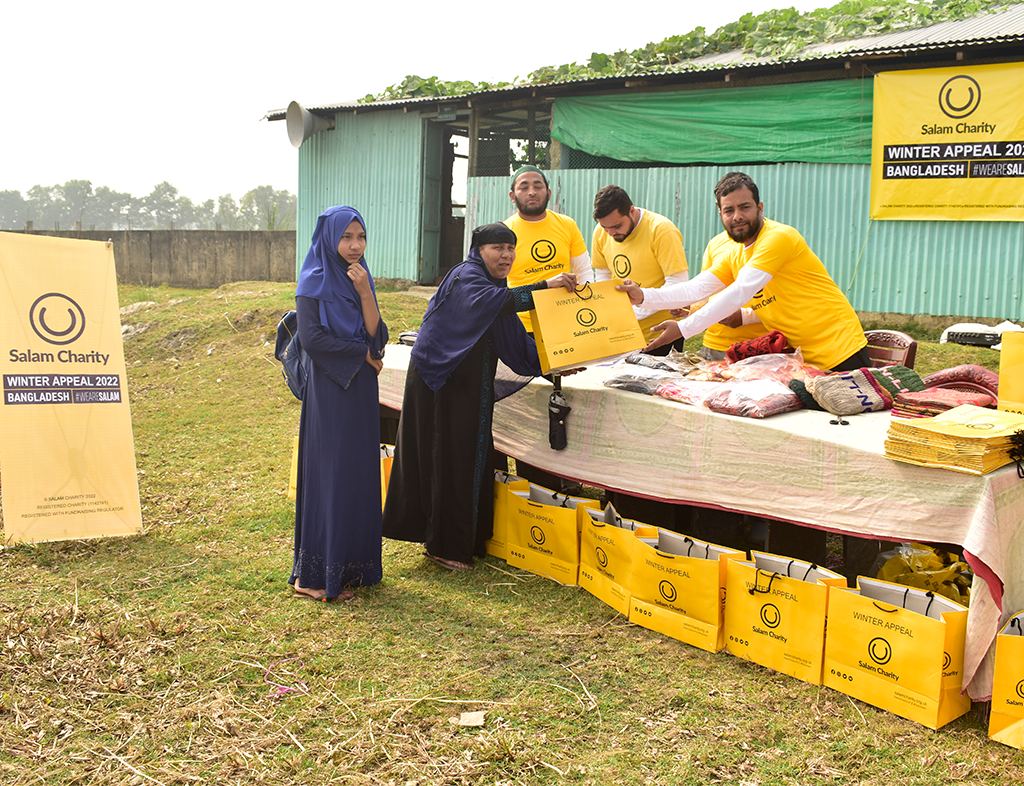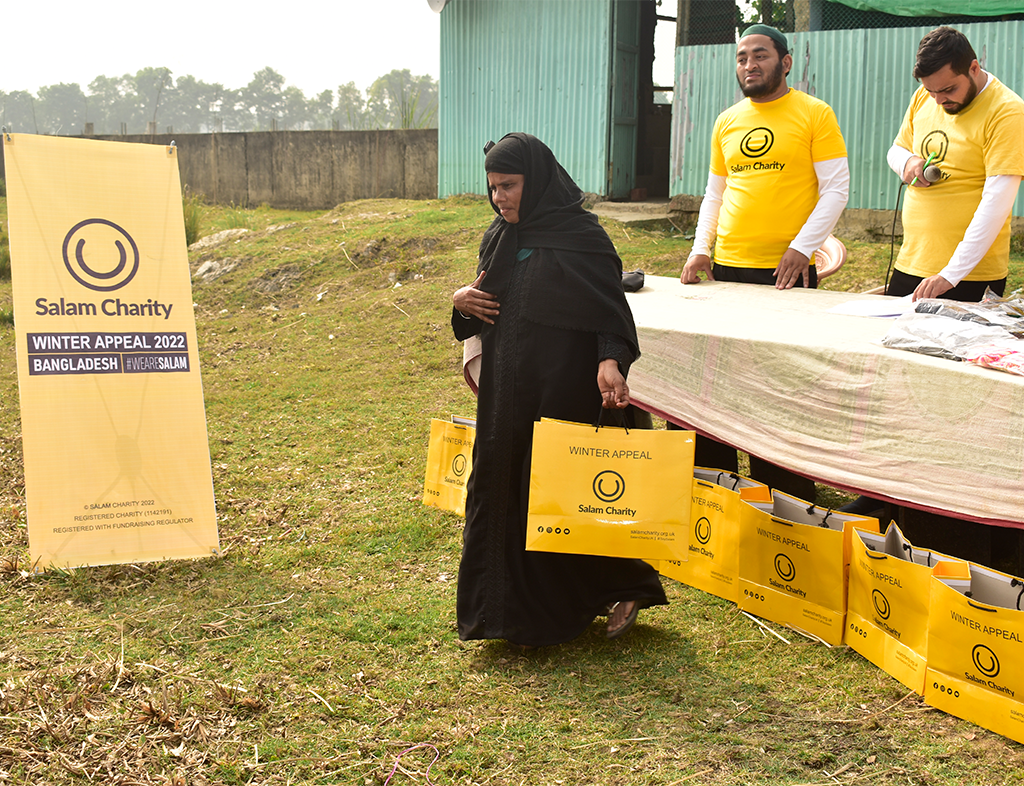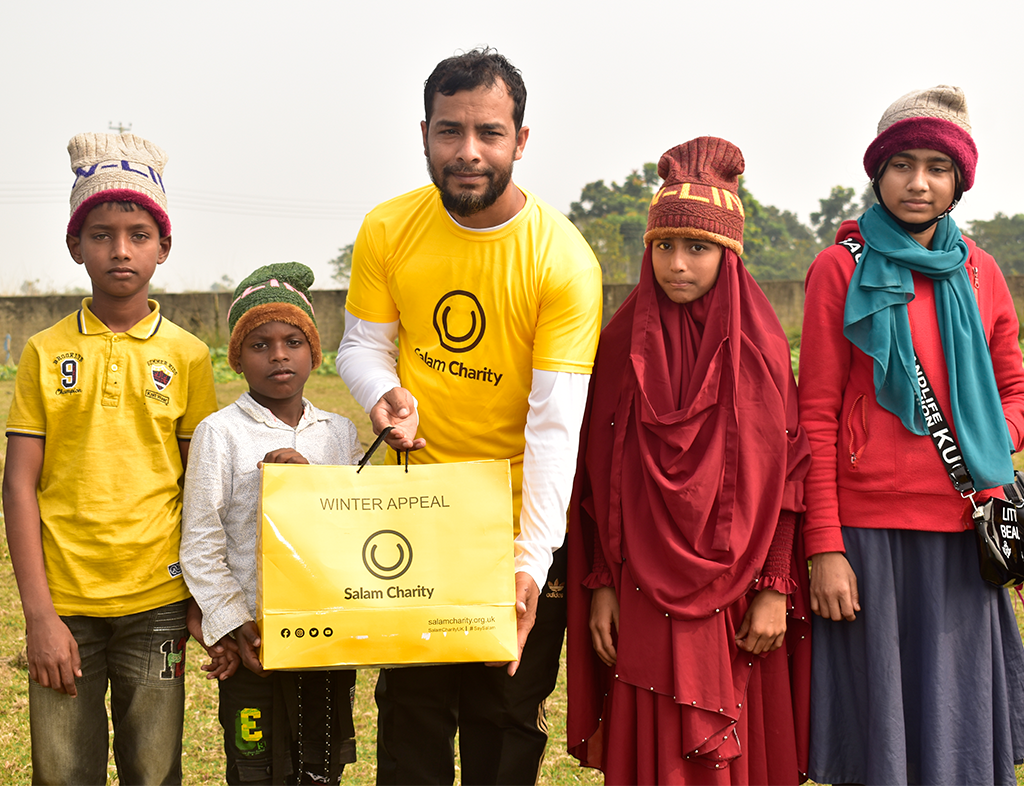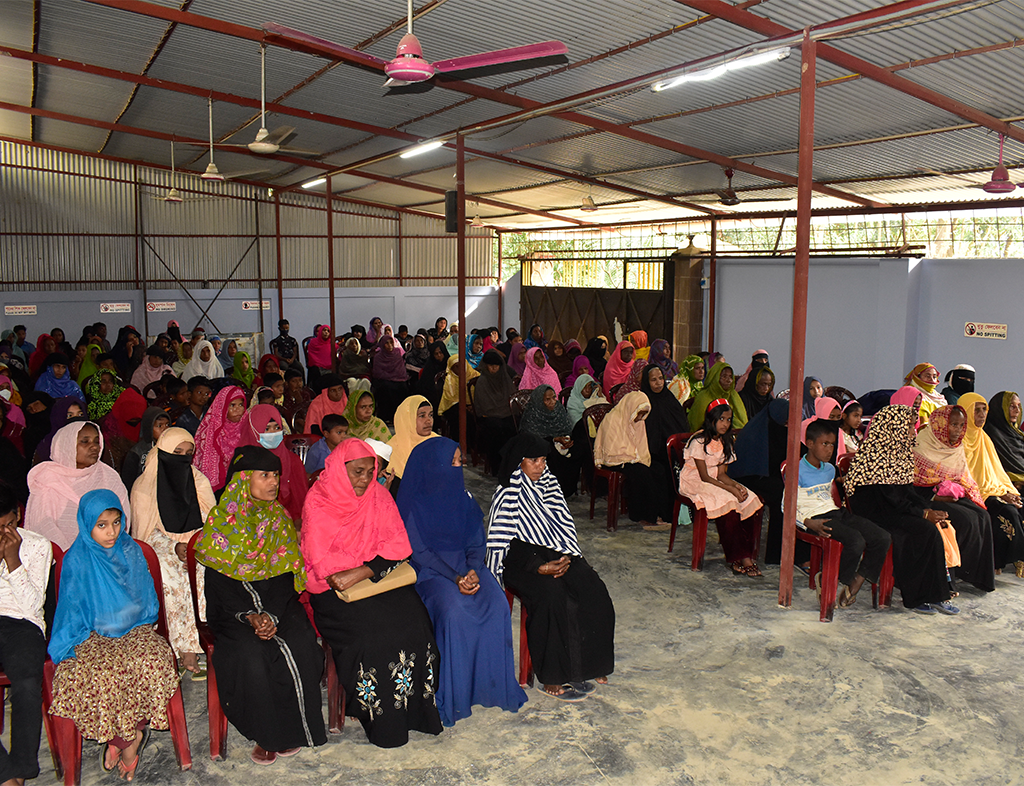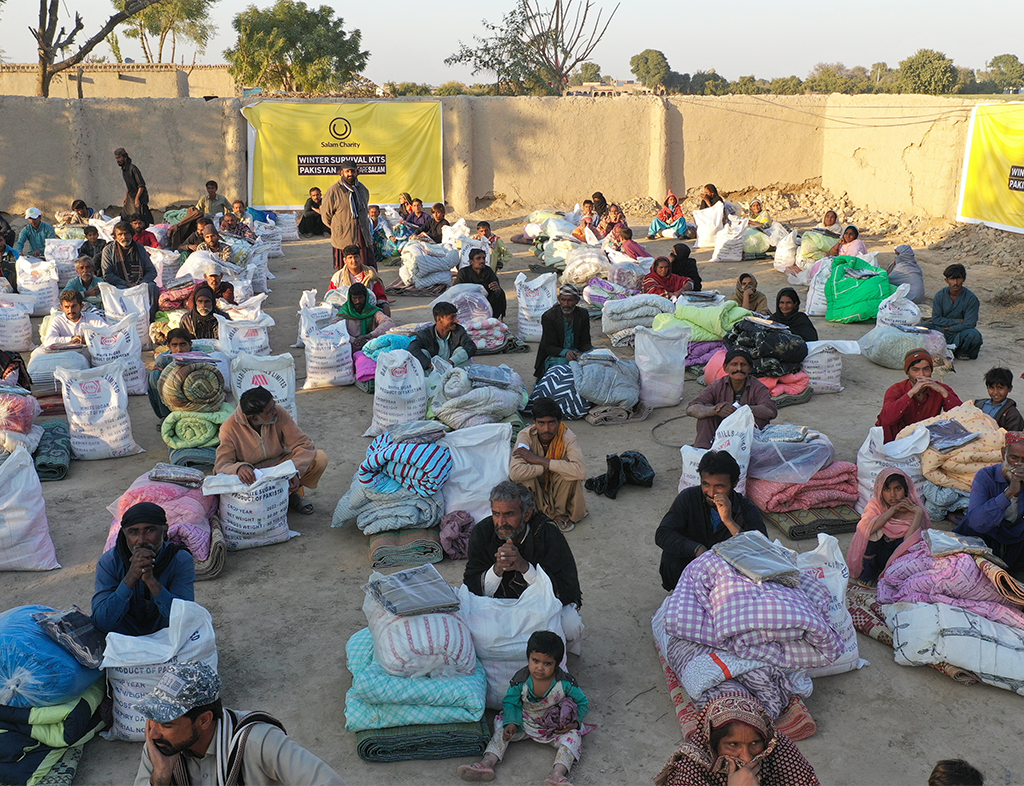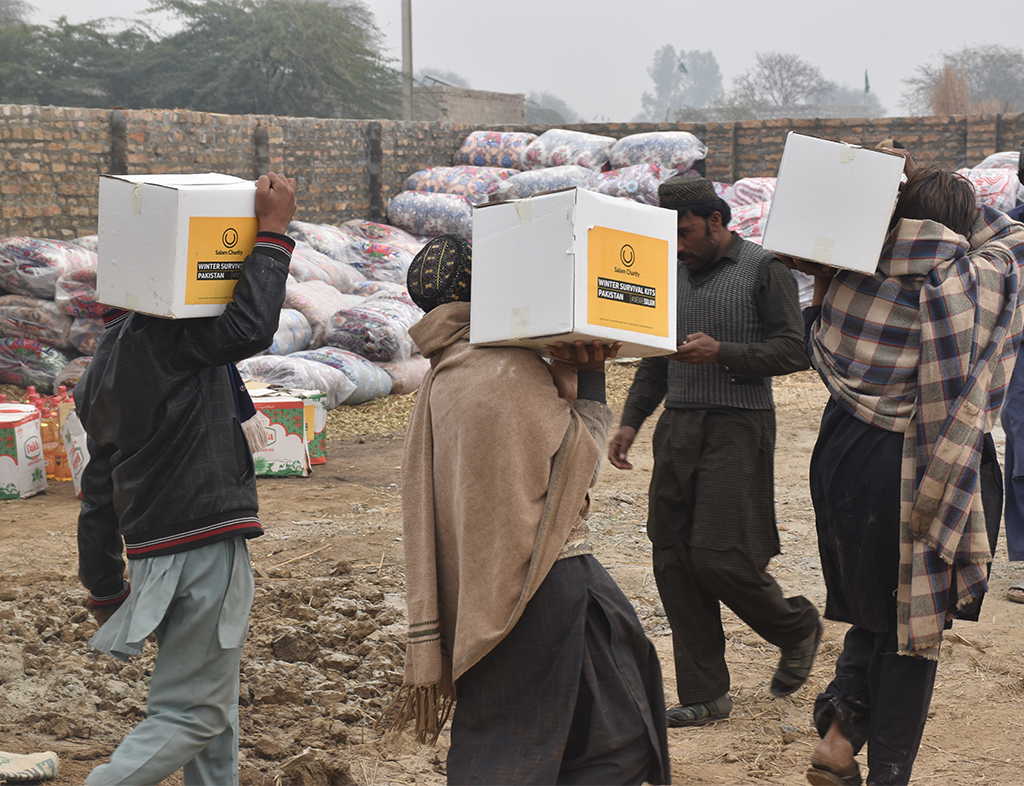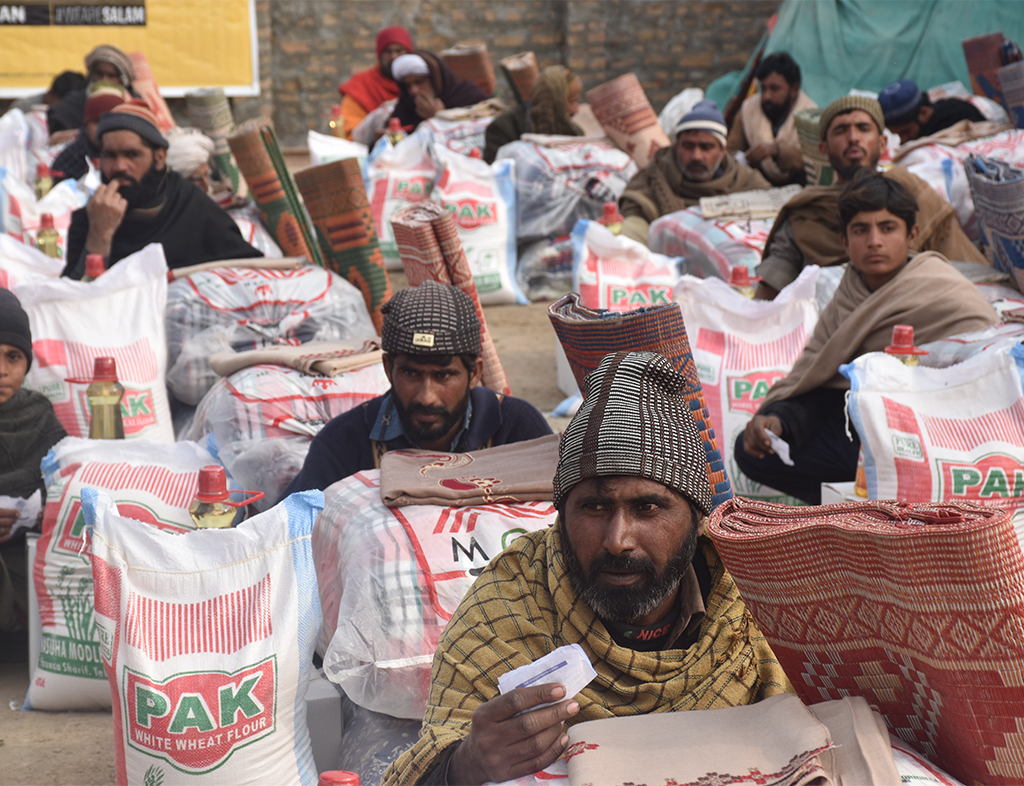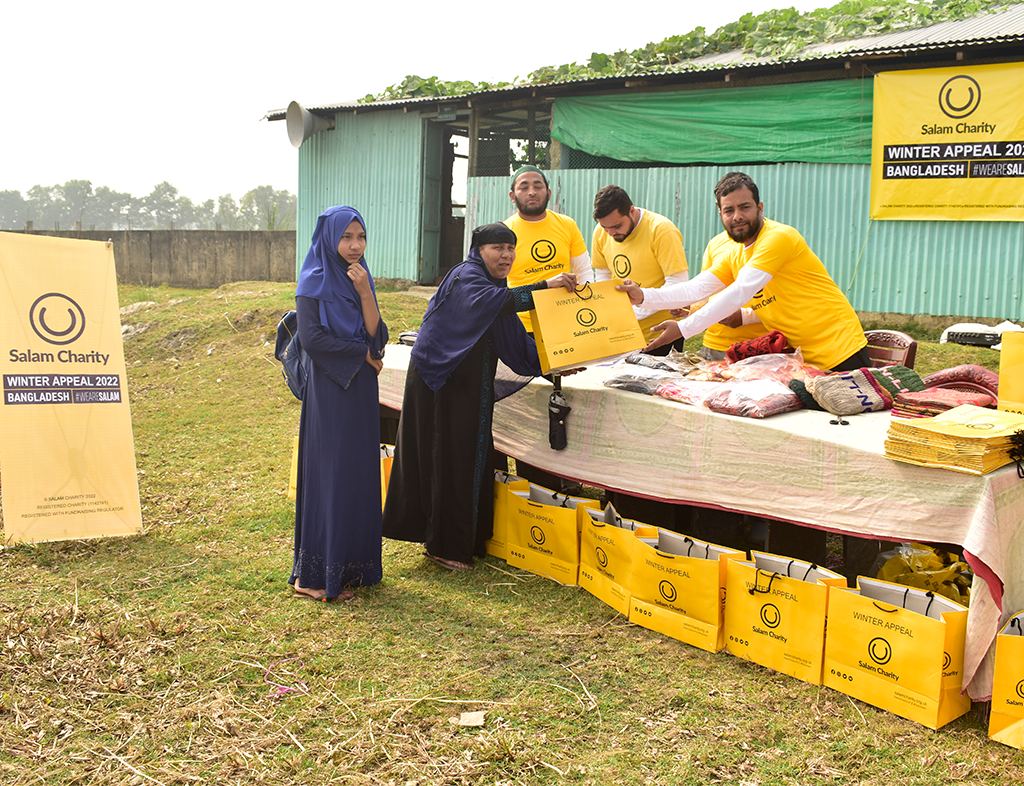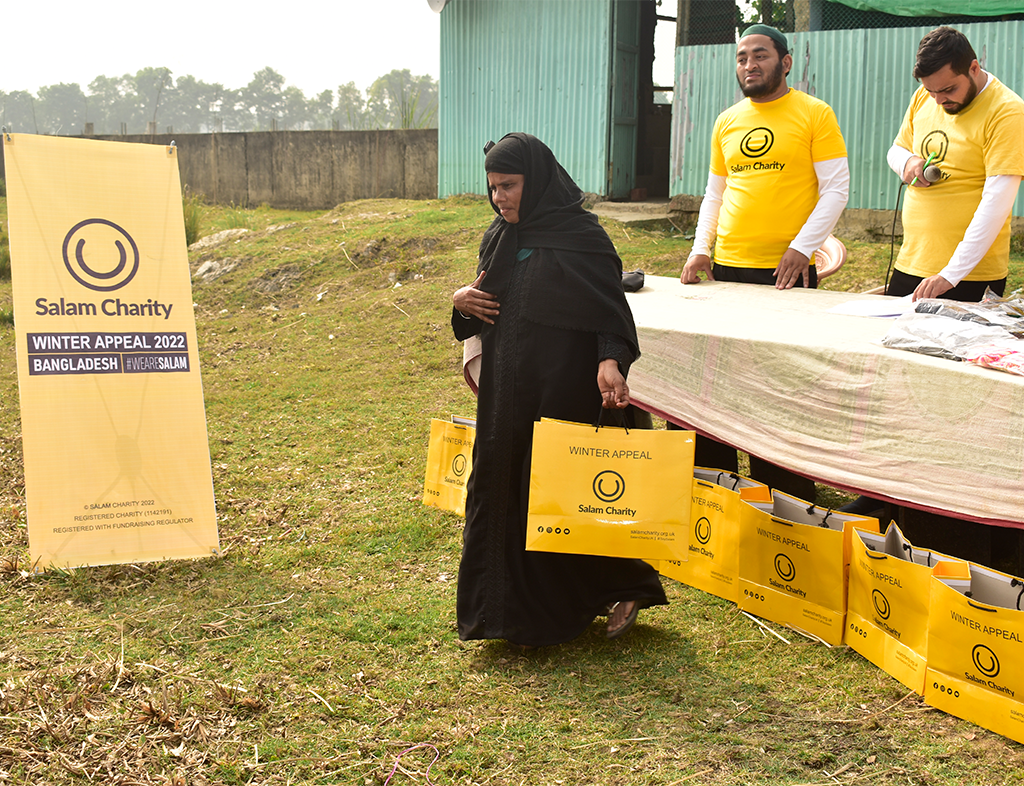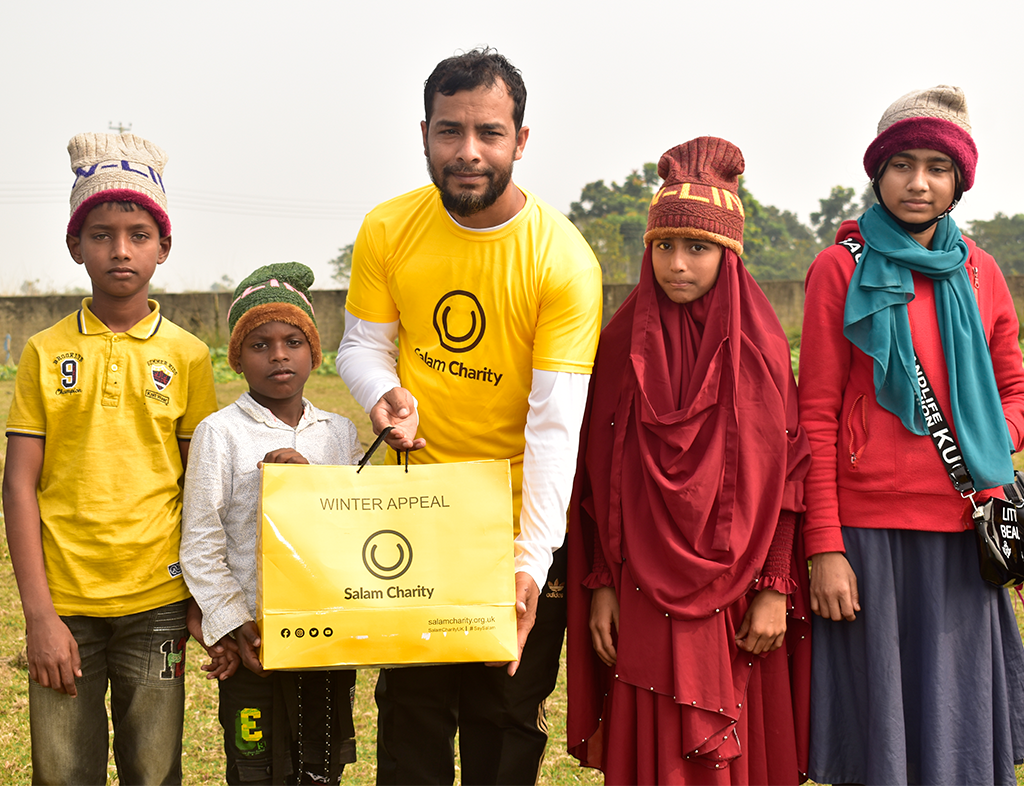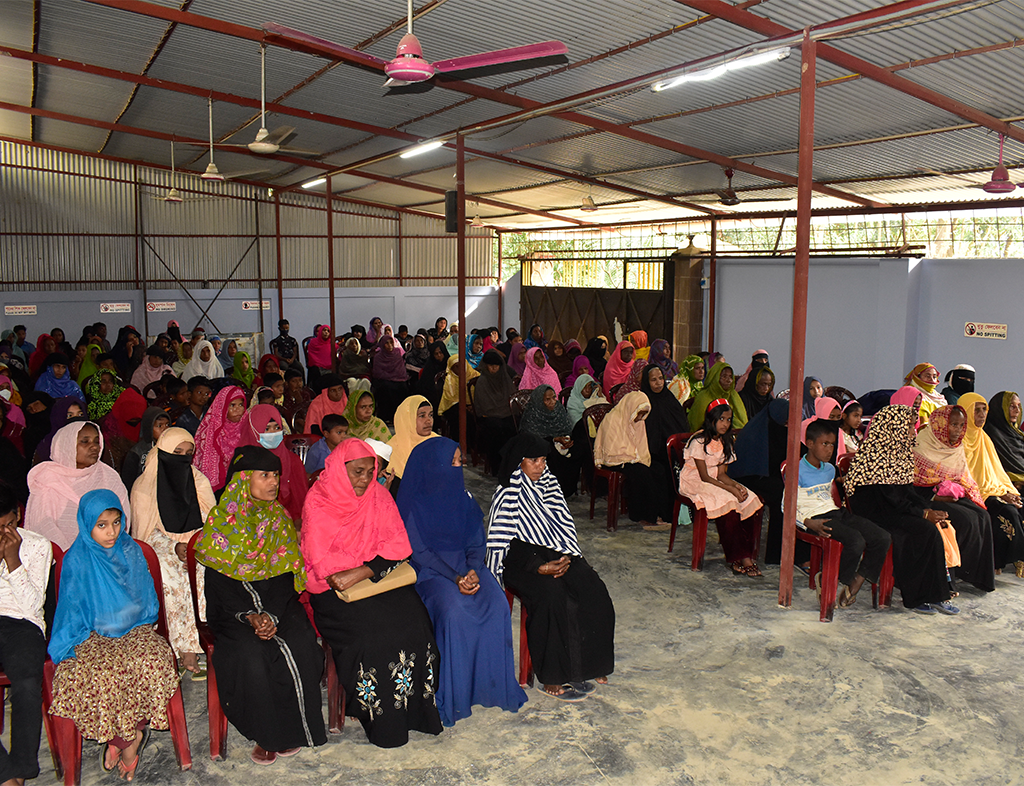 We provide people with basic winter essentials to help them stay warm and healthy during the cold season. These essentials can include, mattress, quilts, plastic floor mat, warm shawls, hats, scarves, cooking oil, flour and lentils, sugar, tea, salt and biscuits for kids.
The goal is to provide relief and support those who are struggling, particularly those who are homeless, living in poverty, or facing other challenging circumstances.
We aim to improve their overall quality of life and help them get through the winter months with greater comfort and security.
Who does this campaign help?
Our winter kits are distributed to vulnerable populations who are most at risk of suffering from the effects of cold weather, such as:
Low-income families: Winter can be a financial burden for many families, especially those with limited resources.
Elderly and disabled people: These people may have a harder time staying warm and they're at a higher risk of cold-related health issues.
Children: Children are especially vulnerable to the effects of cold weather, as their bodies are still developing.
How has the campaign been going?
In January 2023, we successfully distributed a total of 422 winter kits amongst 225 families in Khaimpara, Sunamganj and Zakiganj in Bangladesh and 145 kits to families located in Sindh and Dera Ismail Khan, Pakistan.
The distribution process was carefully planned and executed to ensure that the winter kits reached the right people at the right time. Our team worked closely with local partners to identify families who were most in need of support and to distribute the winter kits directly to them.
The impact of this initiative was immediate, with families expressing gratitude for the warm clothing and supplies that would help them stay warm and healthy throughout the winter.
Did the campaign encounter any obstacles?
How has this campaign changed lives?
Winter supplies help people and families to stay warm, with additional benefits:
Improved health: Winter kits protect people from the cold, reducing the risk of hypothermia, frostbite, and other cold-related illnesses.
Increased comfort: Winter essentials – like warm clothing and blankets – improve people's comfort during the cold months.
Reduced financial burden: People save money they would have otherwise spent on winter clothing and supplies.
Improved morale: Receiving a winter kit can be a source of hope and inspiration for people who are struggling to make ends meet, improving their morale and helping them to feel valued and supported.
What's next for this campaign?
Help us continue to distribute winter kits across Pakistan. Each kit includes a mattress and quilt, plastic floor mat, warm shawls, cooking oil, flour and lentils, tea, sugar and salt, and biscuits for kids.
Please donate £80 to help provide a winter kit to a family in need.