Delivering Happiness to kids in Pakistan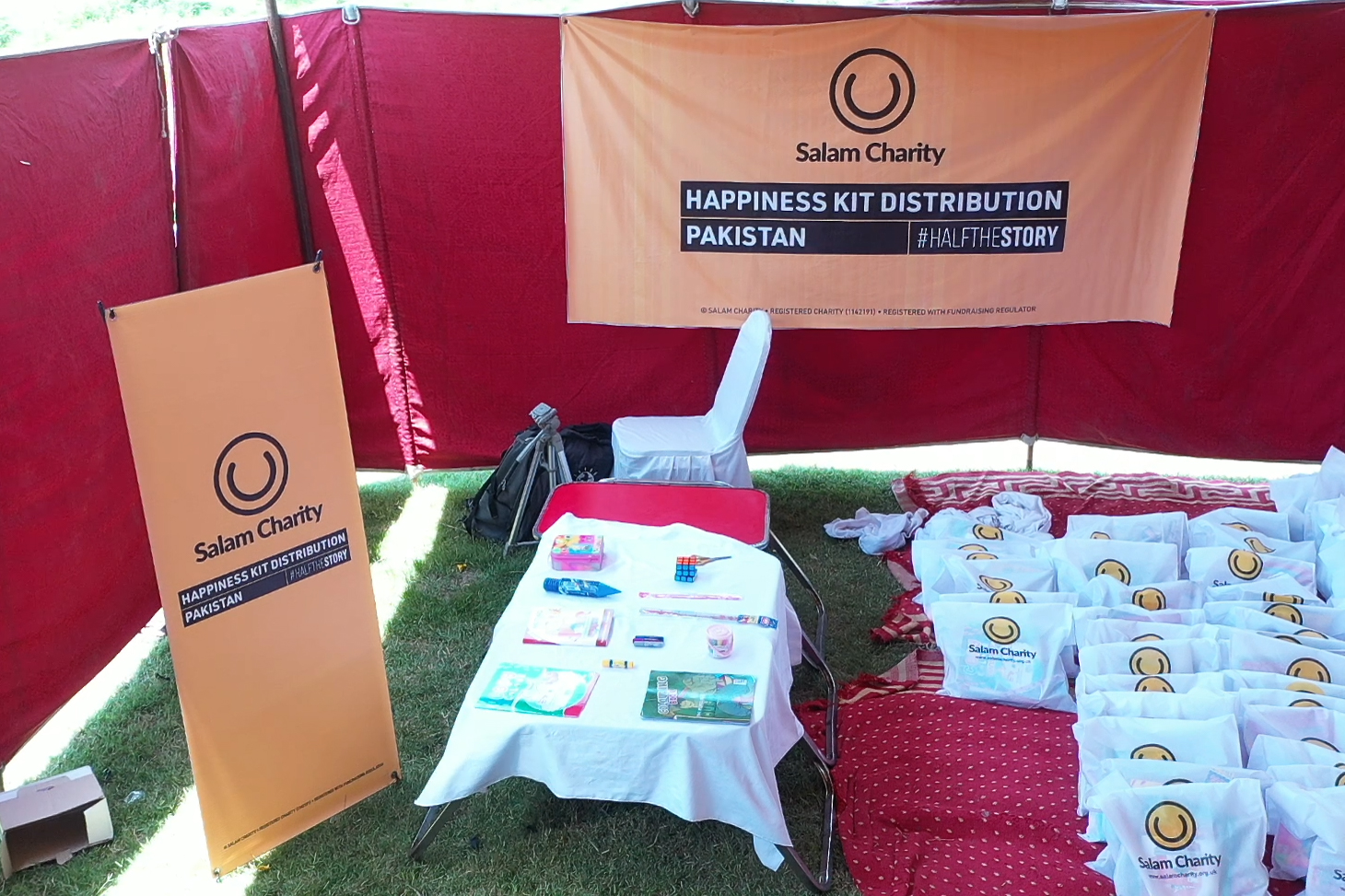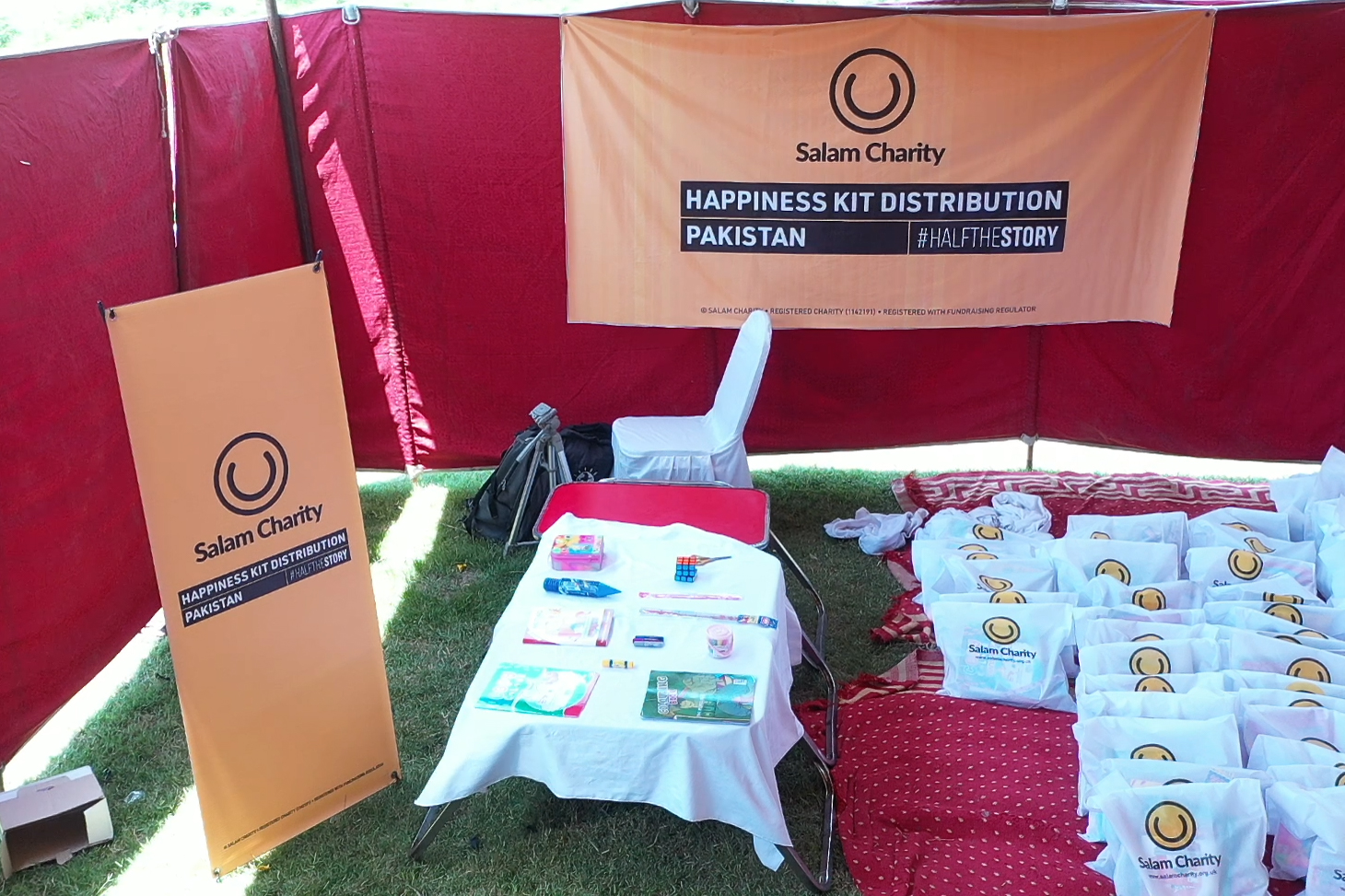 We've been spreading joy and creativity as part of our work in vulnerable communities in Pakistan.
Delivering more than essential aid…
Our teams have been working hard to distribute food parcels (with essentials like flour, oil, and lentils) and tarpaulins for those harbouring beneath temporary shelter.
All that stuff's critically important. But we want to bring extra joy and light into their lives – especially for the kids.
So we made up some Happiness Kits!
Mission: Happiness in Pakistan
On the 20th June 2023, Team Salam travelled to Khyber Pakhtunkhwa (KPK) and Azad Kashmir (AJK) on a double-pronged mission.
We knew 200 children who would appreciate our Happiness Kits.
What did we put in each one?
Coloured markers or pencils, colouring book, coloured clay, a Rubiks cube, Lego blocks, an early education learning/activity book, scissors, glitter, ruler, glue, and ribbon.
Creative skills for the future
Of course we had an ulterior motive. These kits were packed full of fun… with educational benefits. Art and crafts encourage children to develop their creativity as well as cognitive skills. They're not just scribbling. They're expanding their imagination… they're time-travelling… they're dreaming about a future filled with possibilities. Art can increase positive thinking and build hope.
Send some more Happiness…
If you'd like to see us delivering more Happiness Kits to vulnerable children in Pakistan and beyond, donate to our Children's Appeal.
We use these funds to sponsor individual children who want to go to school, to provide new equipment or mobile classes min refugee camps, and – sometimes – to deliver Happiness where it's most needed.
Donate on this page for our Children's Appeal.