Faith and Fundraising
September 9, 2021
When it comes to charitable causes, the Muslim community is considered to be one of the most generous. On average, Muslims are estimated to donate £500 million to £1 billion annually with £100 million donated in Ramadan alone.
It goes without saying that this vast amount cannot be raised without the efforts and commitment of fundraisers across the country, putting in the hours to raise awareness of the desperate plight of so many vulnerable communities around the world.
Fundraising is the heart of a charity.
Without it, the rest of the body, the programs and projects, will not survive.
Why do Muslims spend such significant efforts raising money for causes around the world, for people they have never met, and most likely never will?
The connection is an Islamic one. Charity prevents calamity, and fundraising for the needy is a form of charity.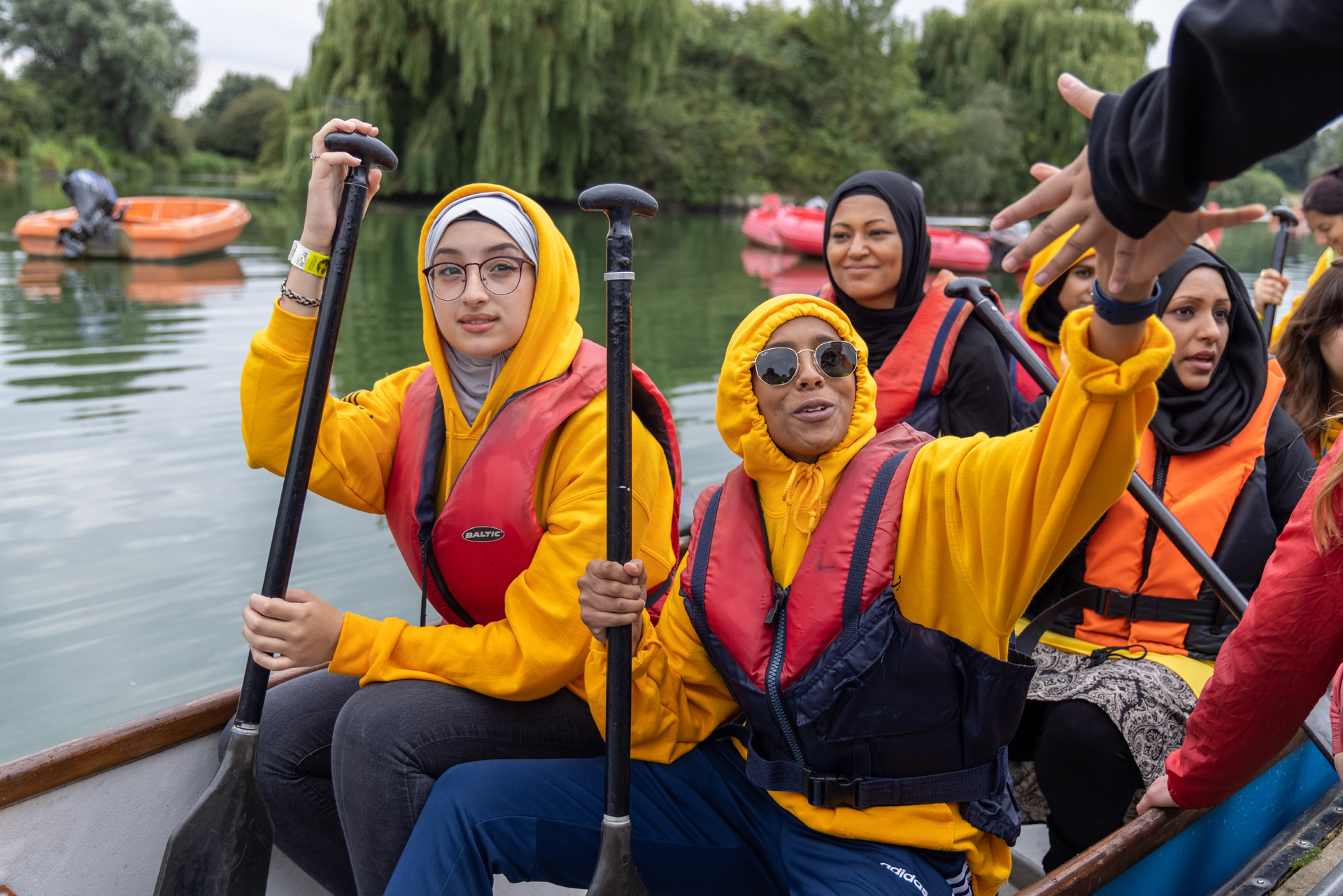 "I focus on raising funds for projects involving women and children, which I do through my work with henna. I do this because there was a time I couldn't use my hands as I had carpal tunnel syndrome, but after surgery on both hands I used my skills to raise as much money as I could.
It reminds me of how fortunate I am that I'm still able to do what I love using my hands.
I'm also aware of my children watching my actions, and I want them to understand that helping others is in fact really helping ourselves." Shaziea Khan, organiser of 'In Good Hands' told Salam Charity.
In Good Hands
Shaziea now works with other henna artists across the country to deliver her henna course, In Good Hands, using the opportunity to raise funds for Salam Charity's critical projects. How does she fit in the roll-out of her course nationwide with her family and full-time role in Communications?
"Sometimes I find it hard to manage, as I have children and work full-time, and have been unwell for periods. But I've always been able to communicate this with the charity, and there's been no pressure. The support I receive is amazing.
Salam Charity allows people to use their skillset to fundraise when they can. When I was unwell, I only did what I could manage, and I am grateful for this."
Fundraising provides a focus on doing good for others that can seldom be found elsewhere. Shaziea found putting her energy into her course, and understanding projects the money would support improved her mental health. Her first major foray into fundraising involved a £3,000 pledge for medical equipment in Gaza (her daughters volunteered the amount!)
Faith in the project and in God helped her believe she could achieve this amount. From the girls selling their toys at boot sales, to holding even more henna classes, little by little they were able to raise the amount.
What makes the effort even more impressive is that Shaziea did this whilst being seriously unwell, eventually being diagnosed with endometriosis, a chronic disease which affects 1 in 10 women.
"Whilst I was recovering from surgery, I received a newsletter, and it mentioned the project I had raised money for. It turns out they were raising the funds for a hospital to purchase equipment to diagnose and treat women for endometriosis and womb cancer. I was overwhelmed and in tears. The same health condition I had waited so long to be diagnosed for, I had now raised money to support other women in one of the poorest parts of the world to receive their diagnosis."
What Islam tell us about charity
A key tenant of Islam is to give in charity – whether that's your time, your smile or your money. There are many Hadith and Quranic verses detailing the importance of charity.
Some of our favourites are below.
"Whoever fulfills the needs of his brother, Allah will fulfil his needs." – Prophet Muhammed (SAW)
'Charity extinguishes the sins like water extinguishes a fire'. – Prophet Muhammed (SAW)
'The believer's shade on the Day of Resurrection will be his charity.' – Prophet Muhammed (SAW)
This is why you'll see so many, despite their own commitments and problems, giving their time to worthwhile causes.
"His plans are so much bigger than ours. We have faith, as it will all fall into place for us."
If you're interested in fundraising for one of our appeals, please contact us directly and a member of our fundraising team will get in touch about how we can support you in this.